About Us
SWT Logisitics
SWT Logistics ---Shipping With Trust
青岛斯威特国际物流有限公司---诚信为本 运抵全球
With yeas of logistics experience, rich industry resource and global network, SWITER INTERNATIONAL LOGISTICS Co., Ltd. provides professional logistics services from Qingdao, Shanghai|Singapore|Ningbo-Zhoushan|Shenzhen|Guangzhou (Nansha)|Busan|Hong Kong|Tianjin|Rotterdam|Jebel Ali|Port Klang|Antwerp|Xiamen|Ho Chi Minh City/Cai Mep|Kaohsiung|Los Angeles|Hamburg|Tanjung Pelepas|Dalian|Keihin ports|Laem Chabang|Long Beach|New York and New Jersey|Colombo|Tanjung Priok|Suzhou|Piraeus|Yingkou|Valencia|Manila|Algeciras|Jawaharlal Nehru Port Trust|Hai Phong|Bremen/Bremerhaven|Tanger Med|Lianyungang|Mundra|Savannah|Rizhao|Foshan|Jeddah|Colon|Santos|Salalah|Tanjung Perak/Surabaya|Dongguan/Humen|Guangxi Beibu|Felixstowe|Northwest Seaport Alliance| and other main coastal cities and inland logistics hubs, which greatly decreases the logistics cost and improves the enterprises' competitiveness in the market for all clients.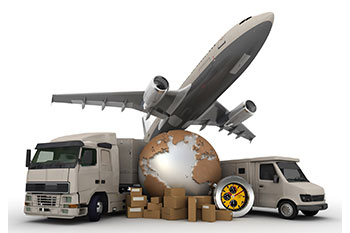 SWT Logistics is living and growing proof that as a provider of professional logistics solutions for China and overseas companies we know what our customers are looking for and fill their needs.
With a portfolio of services that include air and sea cargo forwarding and transportation, China transportation, international consolidator and customs clearing agent we will be able to help you get your product to the right place at the right time for the right price and in the right condition.

SWT Logistics specializes in providing expert international ocean freight forwarding services to companies large and small. We also focus on Air Freight,Railway Transportation,Bulk Cargo Transportation,Domestic Transportation,Import and export agent,Integrated Logistics,Warehousing etc.